Ultimate Tactical Spy Pen
The "Fight or Write" Ultimate Tactical Spy Pen takes something as trivial as a pen and turns it into a potential life saving tool!
1st...it is a quality refillable pen made from lightweight aircraft aluminum that is hard like steel
2nd...it has a Glass Breaker on the crown of the pen
3rd...it is a Self Defense weapon...but wait....as if that weren't enough...where other tactical pens may stop.......this one has more..
4th...the end of the pen also has what is coined a "DNA Catcher" which means the jagged metal end is designed to take some skin and a sample from your would-be attacker so the police can track them down if they run away....and if that wasn't enough......
5th...it also has a hidden universal handcuff key inside which works on most handcuffs around the world!!!!!!
B
uy 1 for home and 1 for the car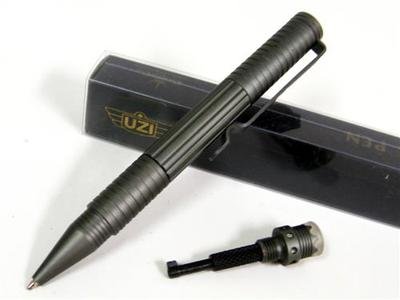 WARNING
User assumes all risk and liability resulting from use of this product.
Neither seller nor manufacturer shall be liable to the buyer or any third person for any injury, loss or damage directly or indirectly resulting from use of, or inability to use, this product.
Legal Status of Products
It is the responsibility of the
B
uyer to ascertain and comply with all applicable local, state, and federal laws and regulations regarding possession and use of any item on this website.
B
y placing an order, the
B
uyer represents that he/she is of legal age and that the products will be used only in a legal and lawful manner.