Spy Book Camera
1080P Resolution
Crystal clear 1080P HD resolution captures everything in the highest detail.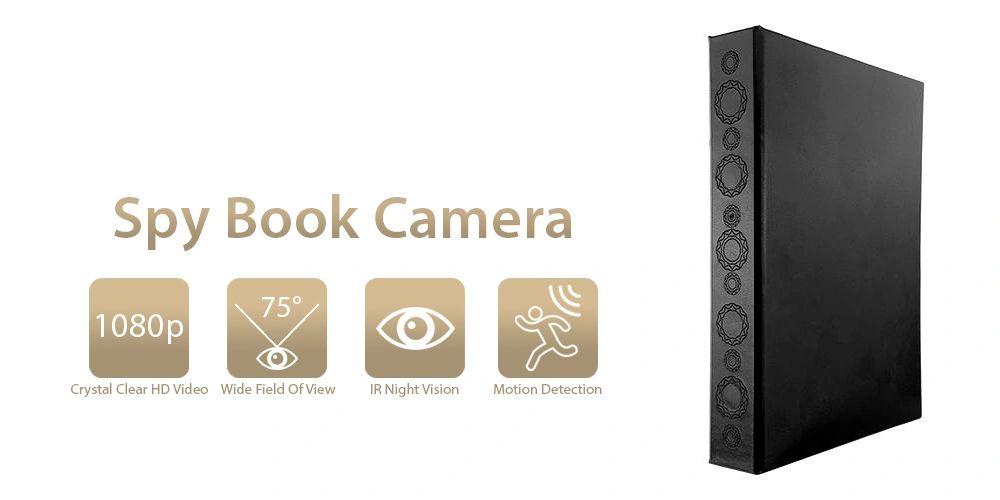 Wide Field Of View
Capture everything within the 75° viewing angle.

IR Night Vision
IR sensor allows camera to see in low light conditions.

Motion Detection
The camera can be set to record when it detects motion up to 26 feet away.

Play Back Saved Footage

Binder Size: 21cm x 15cm x 4cm
Weight: 415g (Grams)
Battery Chemistry: LiPo
Motion Detection Distance: 5 - 8 Meters
Max Daytime Recording Time: 30 Hours
Max Nighttime Recording Time: 9 Hours
Charging Time: About 20 hours via 2 Amp USB Adapter
Max Storage: 32GB Micro SD Card (Not Included)