Serrated Spy Pen Knife
This fully functional ink pens contains a concealed serrated knife blade.
Just twist the handle to extend the pen point, or pull apart to reveal the blade.
Available in Black
2 1/2" Stainless steel blade
Durable aluminum pen casing
5 5/8" overall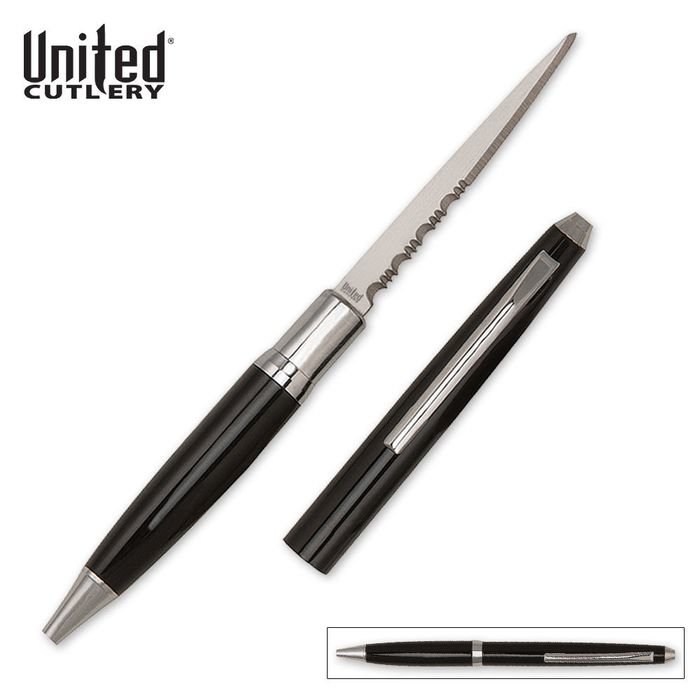 Warning
User assumes all risk and liability resulting from use of this product.
Neither seller nor manufacturer shall be liable to the buyer or any third person for any injury, loss or damage directly or indirectly resulting from use of, or inability to use, this product.
Legal Status of Products
It is the responsibility of the
B
uyer to ascertain and comply with all applicable local, state, and federal laws and regulations regarding possession and use of any item on this website.
B
y placing an order, the
B
uyer represents that he/she is of legal age and that the products will be used only in a legal and lawful manner
.