Padlock Shim Picks (Set of 20)
These amazing padlock shim picks can pop open most padlocks in just seconds! They are a fantastic alternative to conventional picking, and in many situations it's the only way to open the padlocks so quickly.

The shim picks' unique design makes them so successful that it's frightening. Their specialty is opening laminated type padlocks (the most common type in use today), but they can also open almost any lock which has a flat top body (as opposed to round top), providing there is not a deadlocking latch and there is enough clearance.

This set includes 20 shim picks – 5 each of the 4 most common shackle diameters.
Includes instructions.
Made in U.S.A.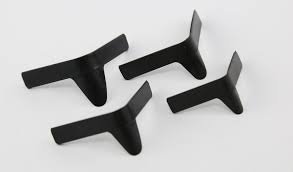 WARNING
User assumes all risk and liability resulting from use of this product.
Neither seller nor manufacturer shall be liable to the buyer or any third person for any injury, loss or damage directly or indirectly resulting from use of, or inability to use, this product.

Legal Status of Products

It is the responsibility of the
B
uyer to ascertain and comply with all applicable local, state, and federal laws and regulations regarding possession and use of any item on this website.
B
y placing an order, the
B
uyer represents that he/she is of legal age and that the products will be used only in a legal and lawful manner.