Dictionary Book Safe- 50 Count (Bulk)
50 COUNT
($12.00 each vs $19.95 each when purchased separately)
Lock up your most prized possessions in the faux dictionary safe! This safe looks and feels just like a real dictionary but open it up to find a metal inner compartment that locks to protect your belongings. This safe comes with a three-digit combination lock. Measures 6 1/4" x 9 1/2" x 2 1/4" overall.
Dictionary safe disguised as a dictionary

Locking metal inner compartment measures 7 1/4" x 9 7/8" x 2 1/4"

Three digit combination lock

Exterior measures 6 1/4" x 9 1/2" x 2 1/4" overall
50 COUNT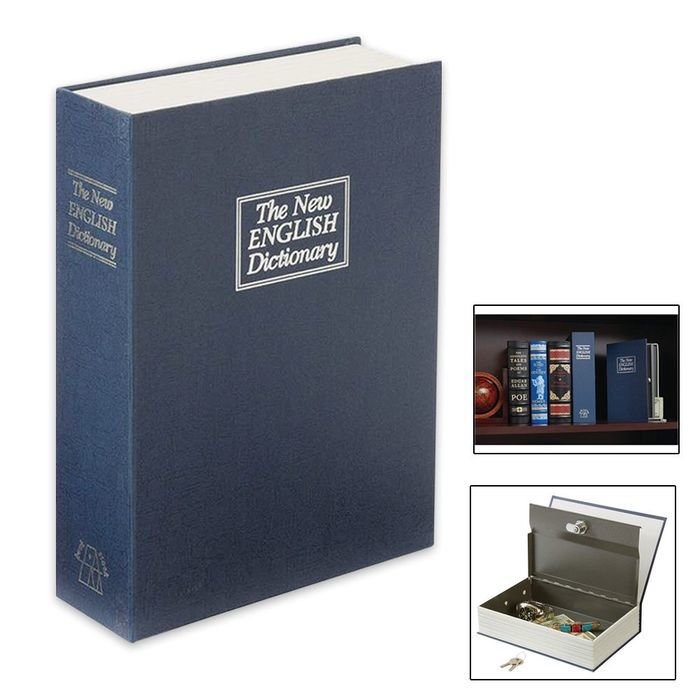 WARNING
User assumes all risk and liability resulting from use of this product.
Neither seller nor manufacturer shall be liable to the buyer or any third person for any injury, loss or damage directly or indirectly resulting from use of, or inability to use, this product.