Coke Can Stash Safe- 50 Count (Bulk)
50 COUNT
($10.00 each vs $19.95 each when purchased separately)
Statistically, most burglars only spend a few minutes inside of a home, and only seek out the most obvious places to steal your valuables. But with your prized possessions stored safely inside of the Coca-Cola Can Safe, criminals will walk by your most treasured belongings without thinking twice!

Weighted for accuracy and made to look like a real branded soda can, these smart little safes allow you to hide your stuff in plain sight! Just unscrew the inconspicuous top and fill with money, jewelry, and other small keepsakes.

Store the Soda Can Safe in hidden or plain view, or take it with you on the go! - Hide money, jewelry, and valuables in plain sight - Looks like a real soda can, weighted for accuracy - 2.5" diameter x 4.8124"H, same as a real soda can because it is made from a real Coke can!
(50 COUNT)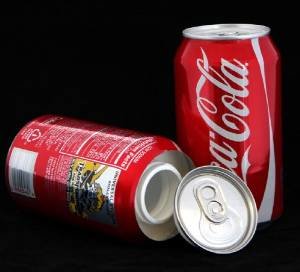 WARNING
User assumes all risk and liability resulting from use of this product.
Neither seller nor manufacturer shall be liable to the buyer or any third person for any injury, loss or damage directly or indirectly resulting from use of, or inability to use, this product.