Clear Water Bottle Covert Safe
This Aquafina water bottle storage safe can can be separated into 3 compartments where the top and bottom compartments can be filled with water and the middle compartment is the storage compartment.

When filled with water, this water bottle storage safe can has the feel and the look of a real water bottle, helps you to storage valuable items in plain sight.

This, in my opinion is the best covert safe made to look like a household product. Who when think it was a safe when it appears to be a clear plastic bottle filled with water. It creates the illusion that nothing could possibly be hidden.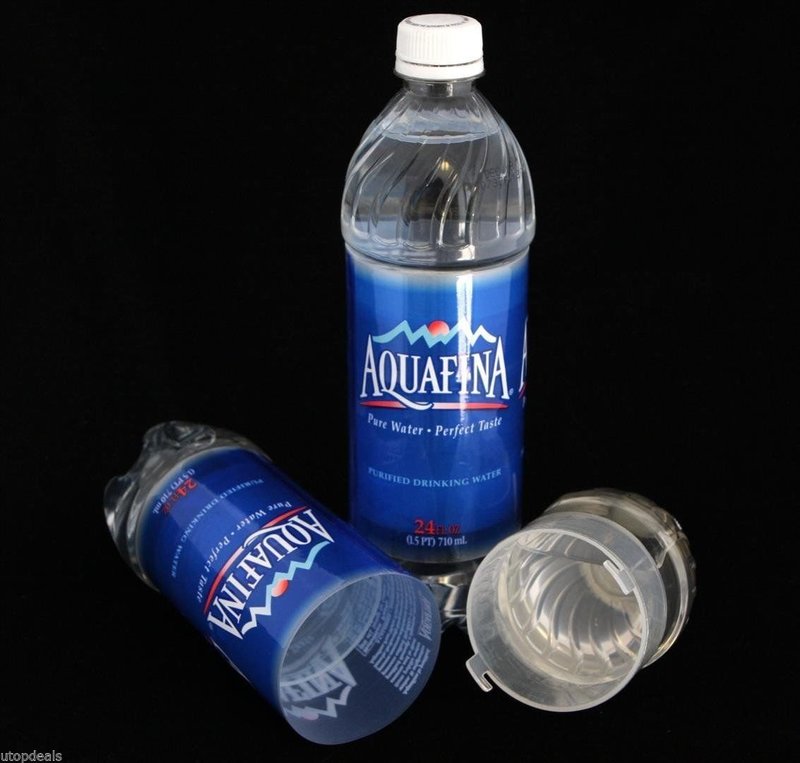 WARNING
User assumes all risk and liability resulting from use of this product.
Neither seller nor manufacturer shall be liable to the buyer or any third person for any injury, loss or damage directly or indirectly resulting from use of, or inability to use, this product.