Clear Cutaway Practice Padlock- 50 Count (Bulk)
50 COUNT
($10.00 each vs $19.95 each when purchased separately)
Learn the inner workings of padlocks and practice picking them with this unique clear cutaway practice padlock!
Comes with clear padlock and 2 keys.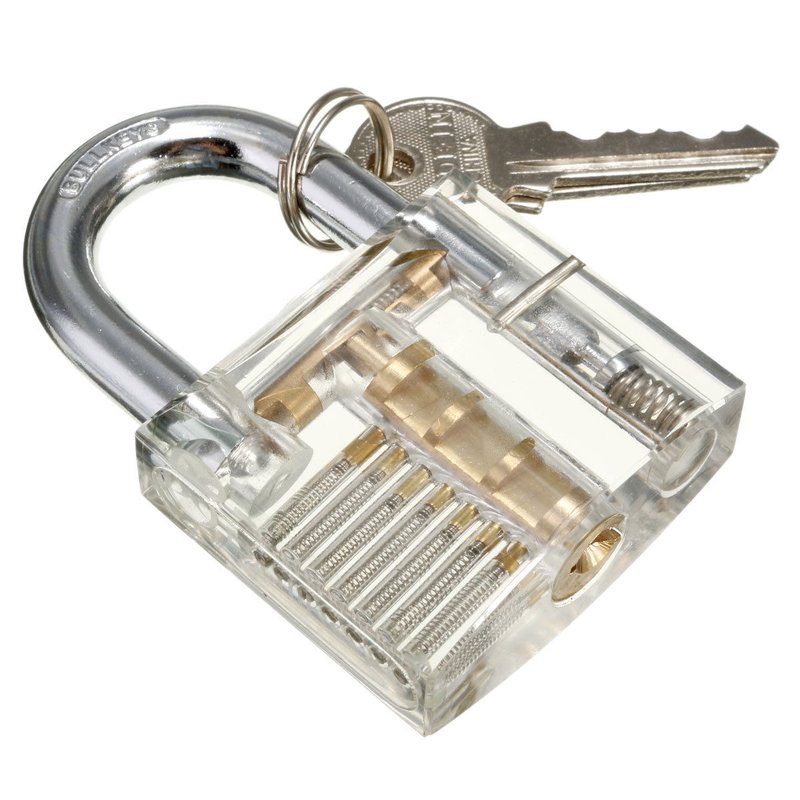 50 COUNT


WARNING
User assumes all risk and liability resulting from use of this product.
Neither seller nor manufacturer shall be liable to the buyer or any third person for any injury, loss or damage directly or indirectly resulting from use of, or inability to use, this product.